Last year, I shared Welovetobrunch's favourite spots in London in this post. Since brunch is pretty much my favourite meal and at weekends you will most likely find me trying a new brunch place, I decided to list my new favourite discoveries- which I believe you should have on your list if you are planning a trip to London.
Situated in the London Edition, this is a place where you would want to sit for hours sipping cocktails or enjoying a glass of Prosecco. It feels like you are inside a movie scene.
The dining room has the wow factor and immediately grabbed anyone's attention from the moment one sets foot in it with over 200 photographs and paintings hanging on its walls. We enjoyed vanilla waffles with raspberry, whipped cream and grated chocolate and baked eggs with creamed spinach and mushroom, gruyere cheese.
A place you would to come back to again and again, a place to bring friends and family whenever they are visiting.
Located in Covent Garden and only been open since last October, Margot brings Italian brunch to London with great flavours and stunning interiors.
Difficult to choose what to have at Margot, as everything on the menu sounds scrumptious. I opted for uova fritte con burrata (fried eggs with burrata and finocchiona Toscana salami) with a side of insulate d'avocado (avocado salad). I decided not to have the cake of the day and finished my brunch with coffee- which is served with a selection of bite sized cakes, just perfect, as I was definitely too full for a slice of cake.
A piece of south California in London, a new addition to Westbourne Grove area, Pomona's interior will brighten up your day with all its bright colours and its brunch will do too.
Visit Pomona's if you want a change from the classic brunch dishes and want to try something new- like my favourite dish, chilaquiles rojos.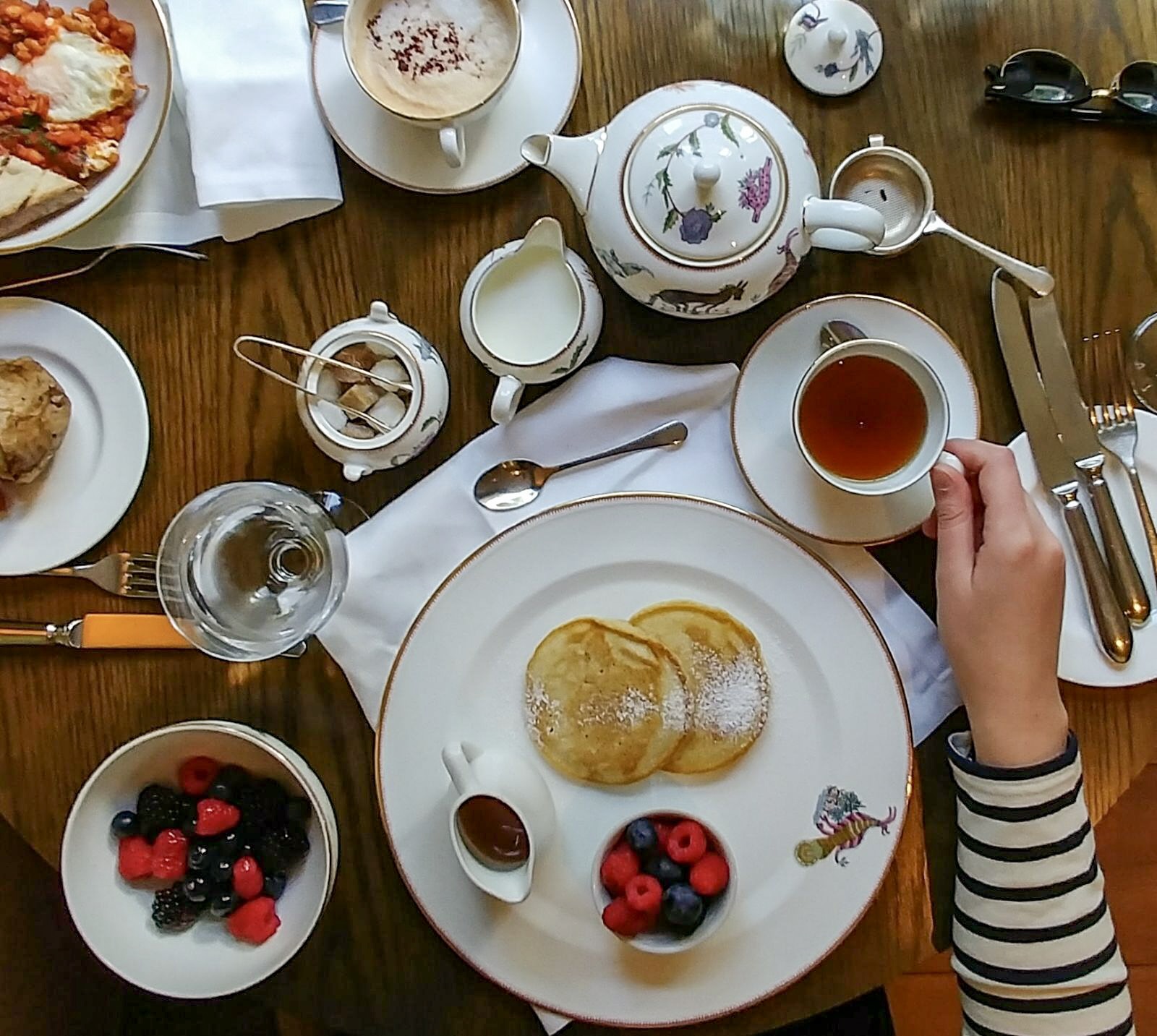 The Potting Shed at Dorset Square Hotel has just launched its bottomless Prosecco brunch and it just the perfect treat for a Sunday.
This a brunch that won't leave you hungry, there is a great selection of breakfast times such as granola, fresh pastries and more, plus a very inviting menu including Canadian pancakes with maple syrup.
Coppa Club is the place to brunch this summer, as the igloos have been replaced by cabanas decorated with wisteria. This must be the prettiest brunch spot in London.
Situated near Tower Bridge, eat your avocado on toast and sip your Bloody Mary whilst enjoying the scenic view.